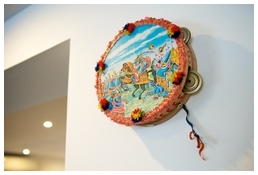 How to find us?
Our Italian restaurant, Elephant 2, is located at exit 24 ("Nîmes Est") of the A9 motorway.
We are in the village of Marguerittes (only 5km from Nîmes town centre), in the Gard department and the Languedoc Roussillon region.
To better locate our restaurant please see its distance from certain towns below:

- Barcelona: 317kms,
- Lourdes: 462kms,
- Avignon: 40kms,
- Montpellier: 62kms,
- Nice: 288kms,
- Carcassonne: 205kms.
In addition, here are our restaurant's GPS coordinates:
Longitude: 4,42349° (E)
Latitude: 43,85657° (N)
For further information, please contact us.