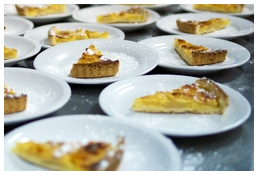 Our menus
Our menus change with the seasons and, on request, we can design special menus for you.
Below are examples of dishes we can offer you. This list is not exhaustive. Do not hesitate to contact us if you have any special request.
FARFALLE CON ZUCCHINE
SPAGHETTI AL POMODORO
PENNE ALLA TRAPANESE
PENNE AL TONNO
PENNE ALLA NORMA
PENNE ALLA BOLOGNESE
FARFALLE AL SALMONE
TAGLIATELLE AMATRICIANA
RISOTTO AL SALMONE
RIGATONI CALABRESE
RISOTTO AI FUNGHI
LASAGNE
SCALOPPA ALLA MILANESE
MISTO DI CARNE AL FORNO
COSTATA DI MAIALE ALLA PIASTRA
ARISTA DI MAIALE AL FORNO
SCALOPPINA AI FUNGHI
BISTECCA DI MANZO
SALMONE ALLA GRIGLIA
SCALOPPA ALLA VALDOSTANA
FILETTO DI PESCE PANATO
SCALOPPA CONCA D'ORO
SCALOPPINA AL VINO BIANCO
FRUTTA O DOLCE
TIRAMISU
GELATO
CROSTATA DI MELE
TORTINO AL CIOCCOLATO
POMODORO RIPIENO AL TONNO
INSALATA PRIMAVERA
AFFETTATO MISTO
COCKTAIL DI GAMBERETTI
MELANZANE ALLA PARMIGIANA
BRUSCHETTA
PROSCIUTTO CRUDO
SFOGLIATINA AL FORMAGGIO
And finally, some photos of our dishes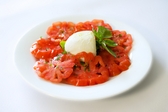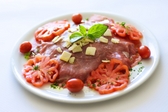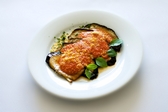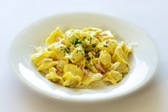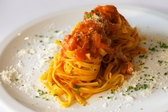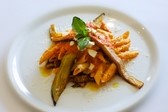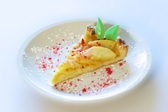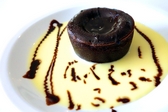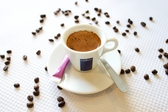 Do not hesitate to contact us for further information. It is our pleasure to respond promptly to your request.